Build On Your Land in East Texas
Vision Homes' Build On Your Land Program
Now you can have Vision Homes' exclusive quality with our BOYL - Build On Your Land program! You will get a site-specific engineered foundation, hand-crafted framed home, energy-efficient construction, personalized to your exact specifications and built to a precise schedule.
You will enjoy peace of mind due to numerous quality inspections, with award-winning home designs, perfected function and no surprises because we offer a fixed price that is locked before construction starts.
Vision Homes' BOYL - Build On Your Land means detailed quality, perfected efficiency and proven comfort that your family will enjoy for years to come.
BOYL Key Points
Personalize your home to your specifications
Choose from a variety of plans, with improved functionality
Free BOYL site evaluation to determine your site-specific cost
Proven lenders available for your financing needs
Fixed, turn-key pricing
Your own personal Web page to follow construction progress
Site-built home not prefab - No wheels under our deals™
Engineered concrete post-tension foundation
Energy efficient because of improved materials and systems
Multiple detailed inspections to ensure quality
A dedicated New Home Specialist to assist you from start to finish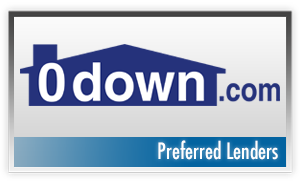 Where Would You Like To Build? See Available Plans & Pricing.
Available House Plans with Starting Price
Please select where you would like to build above.